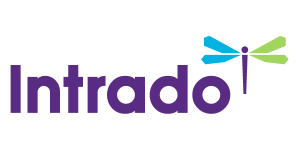 Le myrte citronné d'Australian Native Products fait une grande entrée au SIRHA Lyon
/EIN News/ -- THE CHANNON, Australie, 26 janv. 2023 (GLOBE NEWSWIRE) -- La reine australienne des herbes citronnées, le myrte citronné, a fait des débuts audacieux au SIRHA, le plus grand salon commercial européen de l'hôtellerie, qui a eu lieu ces cinq derniers jours à Lyon.

Les visiteurs du salon ont pu faire la découverte de l'incroyable intensité gustative de la feuille de myrte citronné au stand de Sens Gourmet, Australian Native Products faisant désormais partie de la famille d'ingrédients innovants de ce distributeur d'avant-garde.
Par ailleurs, le myrte citronné était au menu lors du concours culinaire mondialement renommé du Bocuse d'Or, le concurrent australien Alex McIntosh l'ayant inclus dans ses plats afin de séduire les juges.
Le myrte citronné est souvent décrit comme « plus citronné que le citron », en raison de sa forte concentration en citral, ou lémonat, qui donne une touche d'agrumes intense couplée à la sucrosité et une sensation de fraîcheur sur le palais.
Les chefs et les fabricants de produits alimentaires dans le monde entier découvrent que cette saveur distinctive d'agrumes est parfaite pour rehausser les plats sucrés et salés, ainsi que les boissons chaudes et froides.
« Nous sommes ravis de l'accueil qui a été fait à notre myrte citronné lors du SIRHA Lyon », indique Ross Norris, directeur général d'Australian Native Products.
« Bien que le myrte citronné soit déjà bien connu pour ses propriétés antibactériennes et antifongiques dans les produits de nettoyage et de bien-être, et qu'il soit très recherché dans les thés, nous sommes toujours en train d'explorer son vaste potentiel en tant qu'ingrédient culinaire.
Le fondateur et propriétaire de Sens Gourmet, Jean-Michel Thirion, en convient. « J'ai découvert le myrte citronné il y a 25 ans, mais j'avais des difficultés à m'en procurer. À présent, c'est formidable de pouvoir s'associer à Australian Native Products pour fournir aux chefs européens un accès à cet ingrédient incroyable.
« Mon entreprise est très fière de fournir des saveurs uniques aux chefs qui sont à la pointe de l'innovation, j'étais par conséquent très heureux de pouvoir leur montrer le myrte citronné lors du SIRHA Lyon. »
En tant que concours de chefs le plus prestigieux au monde, le Bocuse d'Or est connu pour être un incubateur d'idées culinaires et la plateforme parfaite pour mettre en valeur la polyvalence du myrte citronné.
Australian Native Products est fière de sponsoriser l'équipe australienne du Bocuse d'Or. Le concurrent Alex McIntosh a indiqué que le myrte citronné faisait partie intégrante de ses plats.
« Dans la première partie du concours, j'ai inclus le myrte citronné dans une mousse pour le dessert, et il a été parfait dans la sauce qui accompagnait le plat principal », indique-t-il.
« Le myrte citronné donne un véritable coup de fouet citronné, et j'adore la finition rafraîchissante sur le palais. »
Ross Norris se dit époustouflé par l'accueil que lui ont réservé les nombreux chefs et visiteurs du SIRHA qui ont essayé le myrte citronné.
« Il est clair que les chefs qui recherchent un côté créatif sont très enthousiasmés par cette herbe australienne à la saveur citronnée. Nous pensons qu'elle apparaîtra bientôt sur les menus des restaurants haut de gamme du monde entier et nous sommes ravis de pouvoir répondre à la demande pour cet ingrédient unique et passionnant.
« Grâce à des fermes biologiques et conventionnelles dans le Queensland et la Nouvelle-Galles du Sud, nous nous efforçons de vivre fidèlement notre objectif d'aider les gens à améliorer leur bien-être en se nourrissant de la nature », a-t-il ajouté.
« Et en mettant sur le marché des produits qui utilisent les avantages fonctionnels du myrte citronné, nous partagerons cette plante incroyable avec le monde. »
Australian Native Products est le plus grand producteur, transformateur et distributeur au monde de myrte citronné biologique et conventionnel, avec une chaîne d'approvisionnement complète de la ferme à la table. Ayant pour ambition « de libérer les avantages cachés des plantes indigènes australiennes », cette entreprise dynamique réalise des investissements constants dans l'agriculture durable, l'innovation de fabrication, le développement de produits et l'accès au marché, tout en sensibilisant et en mettant des stocks à la disposition des consommateurs du monde entier.
Contact auprès des médias :
Hui Li
Directeur exécutif, Australian Native Products
hui@australiannativeproducts.com.au
+61 434 223 121
Une photo accompagnant ce communiqué de presse est disponible à l'adresse suivante : https://www.globenewswire.com/NewsRoom/AttachmentNg/2c53adfa-d132-4d3c-8995-a7bbe004eba4/fr

Participation d'Alex McIntosh au challenge « Feed the Kids » (Nourrir les enfants) en trois plats du concours culinaire Bocuse d'Or 2023.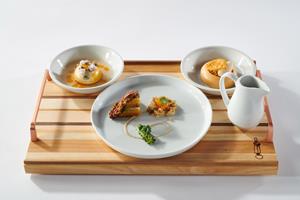 Le pichet contient de la sauce à la citrouille et au myrte citronné, tandis que le dessert (en haut à droite) est une « ganache de citrouille avec mousse de myrte citronné et noix de coco, streusel citrouille-mangue et glace à la noix de macadamia ».