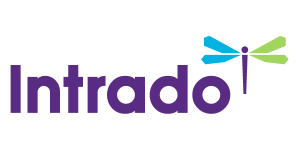 CORRECTING and REPLACING -- Stoltmann Law Offices Files AAA Arbitration Claim Against Registered Investment Advisors for Sales of The LJM Preservation and Growth Fund
/EIN News/ -- CHICAGO, June 04, 2018 (GLOBE NEWSWIRE) -- In a press release issued earlier today by Stoltmann Law Offices P.C., please note that the claim was filed in the American Arbitration Association, not with FINRA (as previously stated in the headline).
The corrected release follows:
The securities arbitration law firm of Stoltmann Law Offices announced today the filing of a claim for a client against a registered investment advisory firm, for sales practices related to LJM Preservation and Growth Fund. The complaint, which was filed in the American Arbitration Association, charges defendants made false and/or misleading statements and failed to disclose that LJMIX was not focused on capital preservation but instead exposed investors to high risks of catastrophic losses.  There are three different classes of shares of the LJM Fund ("LJMAX," "LJMCX," and "LJMIX"). LJMIX lost 80% of its market value in two trading days in February, resulting in catastrophic, near total losses for investors and the fund is now closed.
According to Chicago securities law attorney Andrew Stoltmann, the Fund exposed investors to catastrophic risk of loss and the fund ended up losing $600 million in two days. According to the Fund's prospectus, it sought "capital appreciation and capital preservation with low correlation to the broader U.S. equity market." The Fund was designed to pursue an uncovered short options-trading strategy: "The Fund seeks to achieve its investment objectives by capturing gains on options sold on S&P futures contracts that can be purchased at a later date for a lower price than the price realized when originally sold.  It is typically 'net short' in the portfolio of contracts that it holds, which means that the Fund holds more uncovered option contracts than covered." It was an inaptly named Fund, as it actually pursued the opposite of a capital preservations and growth strategy, and was implementing an options trading strategy which has unlimited downside (in other words, no preservation) and limited upside (no growth).
According to Chicago securities attorney Andrew Stoltmann, "Brokerage firms and Registered Investment Advisors are required to perform due diligence on investments prior to selling them to their clients. Unfortunately, often the promises of fees and commissions lead advisers to sell funds, regardless of their quality. We believe there are many investors who were sold LJMIX related investments who may have actionable claims against their brokerage firms or Registered Investment Advisors for issues related to the due diligence performed by the firm on the Fund or suitability based concentration claims."
If you wish to discuss this announcement or securities fraud claims involving LJMIX, please call Stoltmann Law Offices at 312.332.4200 or visit stoltmanlaw.com or investmentlossattorney.com.