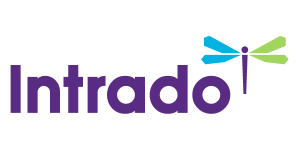 HighQ adds partnership with leading Norwegian law firm
/EIN News/ -- LONDON, April 16, 2018 (GLOBE NEWSWIRE) -- HighQ is pleased to announce that Hjort, a leading law firm based in Oslo, Norway, is adopting the company's intelligent work platform to upgrade delivery of legal services to clients in the public and private sectors. Hjort will leverage the technology to enhance collaboration and client experience across a wide range of practice areas.

With a history dating to 1893, Hjort has developed into one of Norway's leading law firms, providing a full range of legal services. The firm is top ranked for both dispute resolution and employment and is highly recommended in numerous other fields.

"Hjort possesses a well-earned reputation as an innovative firm for clients throughout the region," said Sebastiaan Bos, HighQ's Director of Solutions for EMEA. "HighQ plans to assist the firm in its efforts to develop a creative atmosphere through the effective deployment of technological tools that add value to the high quality services provided."

With a staff of about 100 lawyers and associates, Hjort strives to combine in-depth legal knowledge with an understanding of the client's situation to generate tailored advice and create innovative solutions in an effort to achieve the best overall results.

"Our paramount priority is to take care of our clients, understand their situations and respond to their needs," said Christopher J. Helgeby, General Manager of Hjort. "HighQ's platform will assist us in continuing to meet those expectations as we continue to make the client experience a focus of our services." About Advokatfirmaet HjortAdvokatfirmaet Hjort DA is a business law firm with roots dating back to 1893. Hjort has a long tradition as one of the country's leading procedural companies in both civil and criminal law. Hjort's business is based on high standards of professional competence and provides for continuous professional updating and personal development.

About HighQ
HighQ provides innovative enterprise collaboration and content publishing solutions to the world's leading law firms, corporate legal teams and banks. Our secure file sharing, client extranet, matter collaboration and content marketing solutions uniquely combine enterprise-grade technology with the best ideas and user experience from consumer tools. For more information, visit www.highq.com.
Beau Wysong
                  HighQ
                  beau.wysong@highq.com