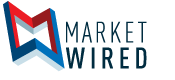 Dimon Exchange Launches its ICO Pre-Sale
/EINPresswire.com/ -- ZUG, SWITZERLAND--(Marketwired - Oct 12, 2017) - Dimon Exchange Ltd. announced today that it has launched its initial coin offering pre-sale for its utility Dimon Coin, symbol (DIM).
According to the company, the ICO pre-sale will last for a period of 30 days, and it is offering a 20% bonus to contributors. The ICO seek the sale of 3,520,000 DIM at a price of 1 ETH for 35 DIMs with the aim to raise a total of approximately US$31 million.
The Dimon Exchange is developing the next generation crypto currency exchange and first to offer margin, futures, options and other derivative financial products. The current platforms offer limited features in terms of speed of execution and high transaction costs. The Dimon Exchange seek to eliminate the spot execution fees and switch its business model towards margin fees, and futures and options as well as offer derivatives to link stock exchange listed securities and enable trading in crypto currencies with the use of smart contracts in a similar fashion to CFDs (Contract For Difference).
"We are very happy to have finally arrived at our ICO pre-sale after a long period of planning and architectural work," said John Connor, Chief Blockchain Officer. "Our group of traders, corporate finance professionals and developers have truly come together to outline the next generation exchange to merge the crypto world to the current stock exchanges," further added Mr. Connor.
The Dimon Exchange ICO can be found at www.dimoncoin.io
Dimon Coin (DIM) Contract address: 0x70C627b3acdf8E8bF46f49F8a6b7440435CC805e
About Dimon Exchange
Dimon Exchange is the first decentralized cryptocurrency exchange to offer spot, futures, options and other derivatives. The new exchange will offer both cash and margin accounts and its DIM will be used by both retail and institutional traders to maintain margins, and transactions fees related to futures and options. The DIM Coin will be listed on several other exchanges as well as on the Dimon Exchange.
Disclaimer and Forward Looking Statement
This press release contains forward-looking statements that involve risks and uncertainties concerning the plans and expectations of the Dimon Exchange. These statements are only predictions and actual events or results may differ materially from those described in this press release due to a number of risks and uncertainties, some of which are out of our control. These forward-looking statements are made only as of the date hereof, and Dimon Exchange undertakes no obligation to update or revise the forward-looking statements, whether as a result of new information, future events or otherwise. The Dimon Coin is not a Security and no guarantees are given as to the secondary market listing of the Dimon Coin and that a market will ever be established in the coin and or any increase or decrease in its value. The purchase of a coin should be considered highly speculative and involves a substantial degree of risk, and purchasers may incur a loss on their purchase. The risks, uncertainties and other factors, many of which are beyond the control of the Dimon Exchange, that could influence actual results include, but are not limited to: Dimon Exchange and or the Dimon Coin has no relationships, direct and or indirect to James Dimon and or JP Morgan Chase, limited operating history; exchange approval; dependence on the Ethereum blockchain; development and operational risks; obtaining and renewing licenses and permits; no assurances that a commercially viable business will ever be developed or, if developed, ever gain popularity; limited operating history; lack of operating cash flow; regulatory requirements; infrastructure; risks associated with acquisitions; executive employee recruitment and retention; adverse general economic conditions; claims and legal proceedings; force majeure; uncertainty of use of proceeds; competition; conflicts of interest; litigation; and operating hazards, risks and insurance.
Image Available: http://www2.marketwire.com/mw/frame_mw?attachid=3174544

Powered by