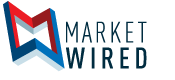 Smiley Wang-Ekvall, LLP Receives Tier One Ranking in National Best Law Firms Listing
2017 Best Lawyers in America Annual Ranking Also Honors Founding Partner Evan D. Smiley as "Lawyer of the Year" for Bankruptcy and Insolvency in Orange County
/EINPresswire.com/ -- COSTA MESA, CA -- (Marketwired) -- 08/16/16 -- Smiley Wang-Ekvall, LLP, a Southern California law firm specializing in bankruptcy and insolvency matters, real estate transactions, and business litigation, today announced that it has been awarded a Tier One ranking by U.S News & World Report and Best Lawyers® in the 2017 Edition of Best Law Firms for the practice area of Bankruptcy & Creditor-Debtor Rights/Insolvency & Reorganization Law. Founding partner, Evan D. Smiley, was also awarded "Lawyer of the Year" in the same category for his work in Orange County.
Smiley Wang-Ekvall attorneys have achieved placement in the Best Lawyers listing for three consecutive years since the firm's founding in fall 2014. This is the firm's third year being recognized with a Tier One ranking. As the oldest and most respected peer-review publication in the legal profession, the Best Lawyers in America list is widely regarded by both clients and legal professionals as a significant honor conferred upon a lawyer by his or her peers. A Tier One ranking signifies the highest recognition a law firm can achieve based upon evaluation of technical legal ability, professional conduct, client service, commercial astuteness, diligence, commitment, and other differentiating factors.
"It continues to be an honor to have three of our partners, Evan D. Smiley, Philip E. Strok, and Robert S. Marticello, recognized by Best Lawyers in America and our continued Tier One ranking is an achievement for the firm that reflects our ongoing dedication to consistently delivering excellent representation for and outstanding results to our clients," said Lei Lei Wang Ekvall, partner with Smiley Wang-Ekvall, LLP. "We are especially proud of our partner, Evan D. Smiley, for being awarded 'Lawyer of the Year' in Orange County for his work in bankruptcy, insolvency and reorganization law. His integrity, intellect, collaborative spirit and strong leadership have contributed significantly to both the firm and our industry."
"Smiley Wang-Ekvall was founded with a vision to provide our clients with the highest quality of service," said Evan D. Smiley, partner of Smiley Wang-Ekvall, LLP. "It is a tremendous honor to be recognized by my peers and colleagues for delivering on this vision."
Since the first publication in 1983, Best Lawyers® assembles their list of attorneys by administering extensive peer-review surveys. Ultimately, thousands of leading lawyers are selected confidentially to evaluate practicing peers. The current, 23rd edition of The Best Lawyers in America© is based on millions of detailed and carefully analyzed evaluations of lawyers submitted by their peers.
ABOUT BEST LAWYERS
Since it was first published in 1983, Best Lawyers® has become universally regarded as the definitive guide to legal excellence. Best Lawyers is based on an exhaustive peer-review survey. More than 52,000 leading attorneys cast more than 5.5 million votes on the legal abilities of other lawyers in their practice areas. Lawyers are not required or allowed to pay a fee to be listed; therefore inclusion in Best Lawyers is considered a singular honor. Corporate Counsel magazine has called Best Lawyers "the most respected referral list of attorneys in practice."
ABOUT SMILEY WANG-EKVALL, LLP
Smiley Wang-Ekvall, LLP is a premiere insolvency, real estate and business litigation firm. Its insolvency practice is dedicated to representing debtors, creditors, creditors' committees, equity committees, trustees, and asset purchasers and helping them successfully navigate bankruptcy-related matters. Boasting a team of highly-experienced lawyers with transactional and litigation experience, Smiley Wang-Ekvall is committed to understanding client needs and combining critical thinking with innovative advocacy tactics to achieve the best possible results. As a specialized boutique firm with seven partners, Smiley Wang-Ekvall values diplomacy and collaboration among its team, clientele and industry peers. Headquartered in Costa Mesa and with an office in Los Angeles, Smiley Wang-Ekvall serves clients locally, regionally and nationwide. For more information, visit swelawfirm.com.
Media Contact:
Erin Stone
erin@echomediapr.com
714.573.0899 x 241