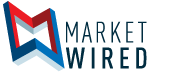 FPS Pharma Asia to Include People's Republic of China in Exclusive IP Rights License Agreement With AfGin Pharma Licensing, LLC
/EINPresswire.com/ -- WEST KELOWNA, BC--(Marketwired - April 05, 2016) - FPS PHARMA INC. ("FPS Pharma" or the "Company") is pleased to announce that FPS Pharma Asia Limited (the "Licensee" and /or "FPS Pharma Asia"), a wholly owned Hong Kong subsidiary, has amended the exclusive Intellectual Property Rights ("IP Rights") Licensing Agreement with Florida based AfGin Pharma Licensing, LLC (the "Licensor") to include People's Republic of China.
On March 8, 2016, FPS Pharma Asia announced that it had secured these IP Rights for Indonesia, Malaysia, Thailand, Laos, Cambodia, Viet Nam, Myanmar, Sri Lanka, and Hong Kong. This amendment now adds People's Republic of China to this extensive list of countries.
Dr. Ronald Aung-Din, M.D., the inventor of the technology behind the IP Rights, and a shareholder of AfGin Pharma Licensing, LLC, has practiced General Neurology and Neuro-Psychiatry in Sarasota, FL for 25 years. He is board-certified by the American Board of Psychiatry and Neurology, and a member of the American Academy of Neurology. 
Dr. Aung-Din has developed a unique drug delivery system involving the topical application of medications for the treatment of:
migraine and other chronic headache conditions ("Topical Therapy for Migraine"),
Parkinson's Disease ("Topical Regional Neuro-Affective Therapy"), and
diabetic peripheral neuropathy, chemotherapy related peripheral neuropathy, hereditary peripheral neuropathies, and certain other peripheral neuropathic processes ("Topical Peripheral Neuro-Affective ("TPNA") Therapy for Neuropathic Conditions.
ON BEHALF OF THE BOARD OF DIRECTORS
"James R. Brown"
James R. Brown, President
For further information please contact:
James R. Brown
778-754-3000
Powered by


EIN Presswire does not exercise editorial control over third-party content provided, uploaded, published, or distributed by users of EIN Presswire. We are a distributor, not a publisher, of 3rd party content. Such content may contain the views, opinions, statements, offers, and other material of the respective users, suppliers, participants, or authors.
Submit your press release